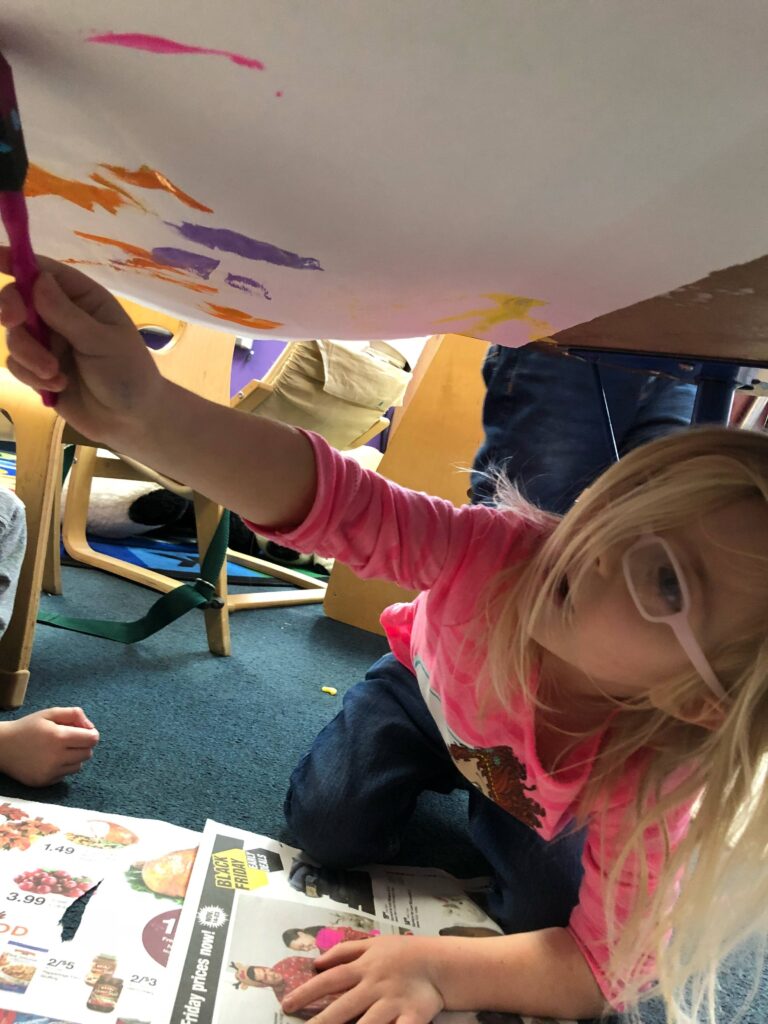 Giraffe Room Ages: 3 1/2- 4 1/2 years old
Staff:
Our preschool programs offer a world of possibilities for our children to image, create and continue exploring all that is out there. Through math, science, early literacy, and social studies our children will learn to think independently. We encourage our children to become problem solvers and to continue building relationships with their friends and teachers. Our preschoolers work on strengthening their communication skills as well as their gross and fine motor skills. We love to get outside and run, jump, swing, play games with friends, as well as lean all of the skills necessary to the next phase of their education, Kindergarten!
Assistant Teacher: Alannah
Assistant Teacher: Christina
Lion Room Ages: 4 1/2- 5 1/2 years old
Staff:
Assistant Teacher: Mariah
Join us for a tour and meet our amazing staff!